Massages in Kaprun
Vötter's vitality zone
MASSAGE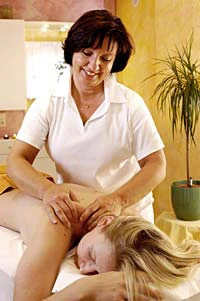 Take advantage of  the opportunity to harmonize your body and soul with a massage given by the skilled hands of an expert.
In cooperation with the professional massage Studio Helga STEGER from Uttendorf we are pleased to offer massages and relaxation treatments approx.. 3 times a week (Sunday, Wednesday and Friday between 3:00pm and 7:30pm).
Kindly arrange your appointment at the front desk or prior to your stay with us.
---
Gentle Medicin for an uneasy Time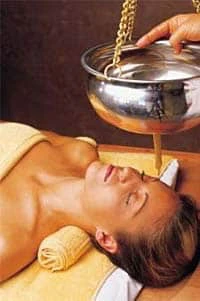 Ayurvedic medicine with its tender concept is  the precondition to protect oneself against sickness or  to recover ones health.
---
Massage Rates
Partial body massage
relaxation for neck and back (approx. 20 min)
€ 26,00
Full body massage
has a relaxing effect for the full body (approx. 40 min)
€ 50,00
Lymphatic drainage
general purifying of the blood (approx. 30 min)   
€ 32,00
Foot reflexology
internal organs are stimulated in this way (approx. 30 min)
€ 32,00
Massagemix - Back and legs
relax muxcles (approx. 30 min)
€ 32,00
Relax partial body massage
with oil and APM (approx. 30 min)
€ 32,00
Relax full body massage
with oil and accupressure massage (APM) improved energy flow (approx. 50 min)
€ 60,00
Ayurveda to meet
Abhyanga
traditional indian full body oil massage (approx. 50 min)
€ 70,00
Enjoy these and many other spa treatments in Kaprun during your stay at the 4-star Verwöhnhotel Vötter's Sportkristall. Request a non-binding offer now!
---
Wir vom Verwöhnhotel Vötters Sportkristall sind außerdem seit September 2008 stolzes Mitglied der MoHo - Motorrad Hotels und gehören zur Kategorie der MoHo 4-Helme.
Unsere wunderschöne Region Zell am See-Kaprun liegt inmitten des Salzburger Landes und ist ein idealer Ausgangspunkt für einmalige, unvergessliche Touren für alle Motorradfreunde aus dem In- und Ausland.