Vötter's holiday in Kaprun: winter activities
Winter fun for everyone
Are you looking for snowy variety? There's more to your winter holiday in Kaprun than just skiing and snowboarding. A wide scope of winter activities in Kaprun for all ages, weather conditions, and fields of interest will sweeten your stay.
---
On the mountains, on the slopes
There is more to your winter holiday than just snowboarding and skiing in Kaprun. A wide variety of exciting activities awaits for you:
An entertaining ride with the snow groomer on Maiskogel
Winter hiking and mountain climbing for beginners and intermediates
Cross-country skiing with enthralling panoramic view of the mountains
Exciting runs down the well-lit coasting slide
Close-to-nature alpine touring on the idyllic Kitzsteinhorn
---
Up high in the air, down deep in the valley
Of course, there is even more to your winter holiday in Kaprun. Have you ever dreamed of rising high up in the air? Gaze upon the world from above with:
Breath-taking hang-gliding
Adventurous skydiving
Light and clear gliding
Flights across the Alps for the whole family

If you prefer having your feet on solid ground why not experience ice magic with some ice skating or a game of ice hockey? Treat yourself to a nice and comfortable horse ride. We furthermore recommend and gladly organise a romantic horse sled right through the winter wonderland that is Kaprun.

Are you already looking forward to experiencing Kaprun with its winter activities? Check out our many attractive winter offers. Send your non-binding enquiry and start planning your highly entertaining stay at our 4-star Verwöhnhotel Vötter's Sportkristall today.
---
Activities
Mountaineering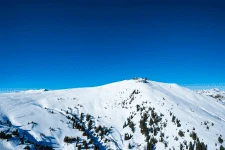 "In harmony with nature" - this is how you feel when winter or snowshoe hiking between glacier, mountain and the lake in the Zell am See-Kaprun region.
---
Flight over the alps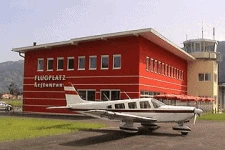 Experience the Zell am See region from a bird's eye view. You can choose between 20- and 40-minute round trips. In addition, we now also offer double-tax flights.
---
Hockey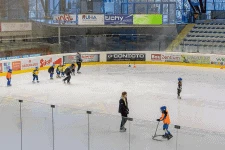 Dancing out of line The ice parquet beckons. Whether Olympic curling, short track or skating. Whether competition or pleasure, even European top hockey teams have their training camp here.
---
Skydiving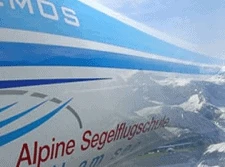 Tandem parachuting from 6000 meters: Want to experience the ultimate adrenaline adventure? Have you ever jumped out of an airplane? If both answers are yes, we have something for you.
---
Cross-country skiing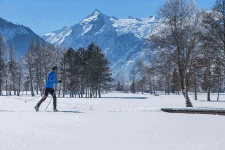 The sun is shining, it is bitterly cold and snow crystals glisten in the winter sun. The tranquillity of a winter day is beautiful. You hear nothing apart from your own breathing while gliding along on the cross-country ski skating track.
---
Riding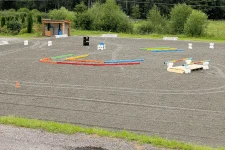 Trotting in the saddle through untouched nature, improving our own riding skills with our riding instructor and enjoying a wonderful time: A riding holiday in Kaprun is a very special experience for young and old.
---
Toboggan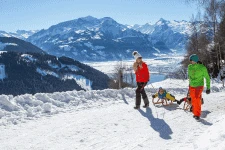 Tobogganing is clearly a winter sport. There is a great selection of fantastic and unforgettable toboggan runs during winter in and around the region. The 1.5 km long toboggan run from the Köhlergraben through the Schmittental to the Hotel Waldhof in Zell am See.
---
Gliding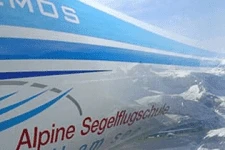 We look forward to your visit to our beautiful airfield in Zell am See in the middle of the Alps.
---
Skiing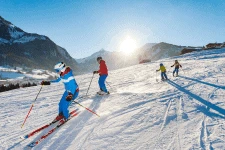 Skiing in Zell am See-Kaprun means perfectly groomed ski pistes, freeride routes, fun slopes for everyone and stunning parks and pipes.
---
Snowboarding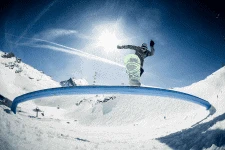 "Normal" skiing can be left to the parents or families. While they cruise across wide, flat, freshly groomed pistes, you meet up with like-mined people in the region's snow parks or on the superpipe.
---
Backcountry Skiing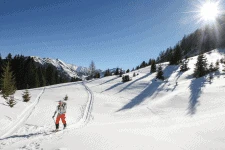 With us you experience the winter from its most beautiful side: Unique ski tours in Austria as a backdrop for the professional training by our state-certified mountain and ski guides.
---
Hiking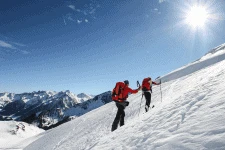 This is pure slowing-down. The sun is shining, everything glistens, you have time and you take your time. No pushing and shoving, no stress and no time pressure. "In harmony with nature" - this is how you feel when winter or snowshoe hiking.
---
---
Wir vom Verwöhnhotel Vötters Sportkristall sind außerdem seit September 2008 stolzes Mitglied der MoHo - Motorrad Hotels und gehören zur Kategorie der MoHo 4-Helme.
Unsere wunderschöne Region Zell am See-Kaprun liegt inmitten des Salzburger Landes und ist ein idealer Ausgangspunkt für einmalige, unvergessliche Touren für alle Motorradfreunde aus dem In- und Ausland.