Welcome to Verwöhnhotel Vötter's Sportkristall in Kaprun
Relaxing holidays at the 4-star hotel in Kaprun
Relax and feel right at home with your personal little piece of happiness at the foot of Kitzsteinhorn in the heart of the Austrian Alps. Verwöhnhotel Vötter's Sportkristall in Kaprun combines familial atmosphere with genuine belonging, the joys of nature with delightful cuisine, the action of sports and leisure with deep relaxation. Get ready to be welcomed at the 4-star hotel in Kaprun in one of the country's most beautiful holiday regions.
Your hosts and the hotel team
The Vötter family welcomes you  personally at the 4-star hotel Vötter's Sportkristall with an intriguing mix of tradition, expertise and creative ideas for your holiday at the hotel in Kaprun, thanks to more than 35 years of experience. Our team always has a smile on their faces and will gladly help you with all your questions and requests in order to make your stay as relaxing and enjoyable as possible.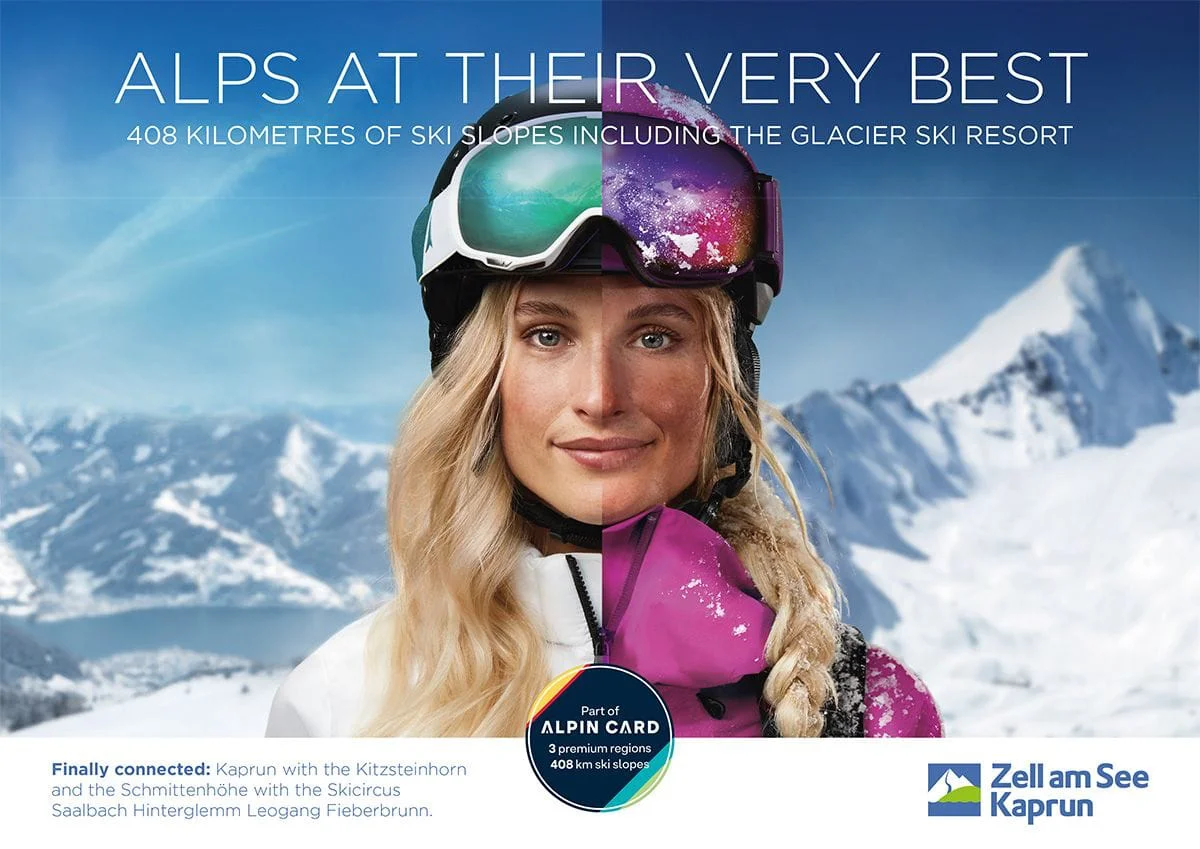 ALPS AT THEIR VERY BEST
Guests of the holiday region can expect a big winter experience area - with 408 premium kilometres of ski slopes, 100% snow-reliability thanks to the glacier and a ticket alliance, the Ski ALPIN CARD.
More Informationen
Amenities at the 4-star Verwöhnhotel Vötter's Sportkristall
Genuineness, a sense of humour and familial ambiance make the 4-star Verwöhnhotel Vötter's Sportkristall, your hotel in Kaprun, an inviting holiday resort in every season. The sweeping nature of the Zell am See-Kaprun region with ample hiking trails in summer and a vibrant ski region in winter stretches all around the hotel. Enjoy deep relaxation at the in-house spa area with an impeccable, inspiring view of Kitzsteinhorn or treat yourself to some culinary delights before recharging your batteries while sleeping in the comfort rooms and suites. Welcome to the perfect holiday at your hotel in Kaprun: What are you waiting for?
---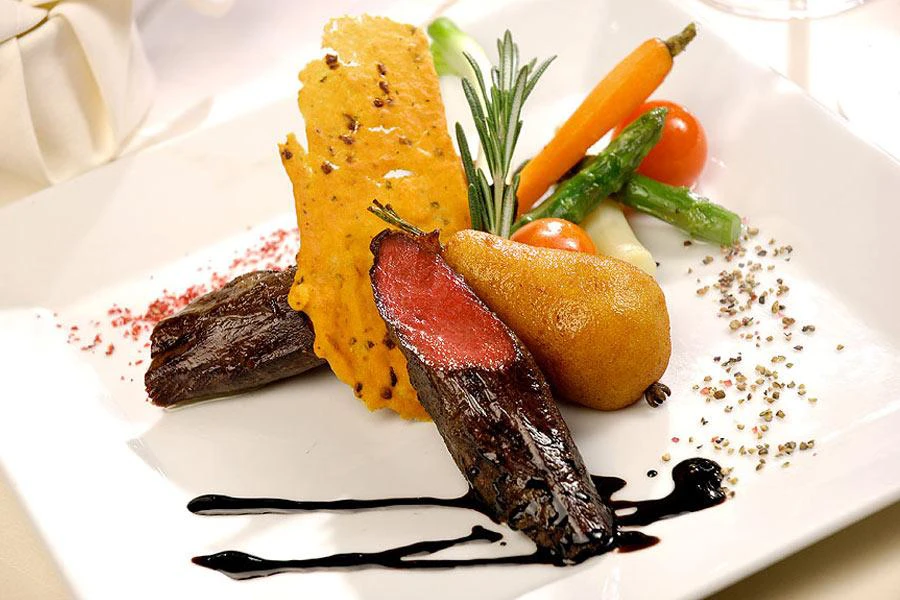 Culinary delights at Hotel Vötter's, Kaprun
Guests of Verwöhnhotel Vötter's Sportkristall can look forward to culinary treats and delights. The day starts with an extensive breakfast buffet including mostly local products. Cereal, yoghurt and fresh fruit or bacon, sausage and scrambled eggs: guests are spoilt for choice. Enjoy a little afternoon ski snack between 4–5 pm before treating yourself to a 4-course dinner set menu in the hotel restaurant with a choice of meat, fish and vegetarian dishes. Spend some time after dinner in the homey hotel bar with open fireplace in the adjacent conservatory.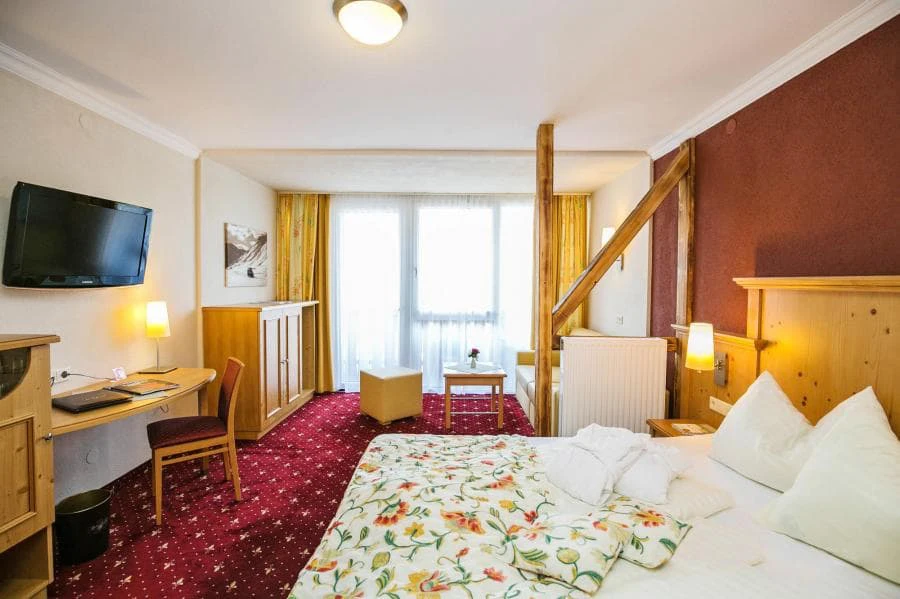 Inviting rooms and suites
An alluring selection of rooms and suites is waiting for you at your hotel in Kaprun. Modern, friendly furnished accommodation, with all the amenities, are attractive to couples, travel parties and families with children.

The spacious suites and rooms in Kaprun come with classic Vötter's comfort and promise deep and relaxing sleep. Take a look at the summer prices and winter prices as well as our package deals, and start planning your stay in the Zell am See-Kaprun region today.
---
Your hotel in Kaprun in winter
A winter holiday in Kaprun comes with a wide variety of highlights for all ages. The Zell am See-Kaprun ski region offers skiers and snowboarders winter fun on 130 kilometres of slopes. Kitzsteinhorn, Schmittenhöhe and Maiskogel are waiting to be conquered. Numerous further indoor and outdoor activities – such as cross-country skiing, winter hiking, horseback riding, tobogganing and ice-skating – and a variety of events ranging from traditional festivals to modern parties set out to impress.
Your hotel in Kaprun in summer
With its lush green meadows standing in fascinating contrast to the surrounding craggy mountain giants, the Zell am See-Kaprun region becomes a holiday paradise in summer. Discover a number of destinations all around the 4-star Verwöhnhotel Vötter's Sportkristall, your accommodation in Kaprun, that lead to the most beautiful nature sites of the region and to surrounding towns, and enjoy all the advantages and discounts of the Kaprun Card. Hikers, climbers and mountaineers can discover challenging routes and uplifting panoramic walks on a summer holiday in Kaprun. Being a founding golf hotel, your hotel in Kaprun allows you to play at Golfclub Zell am See-Kaprun at a reduced rate. Inviting, entertaining events and a multifaceted sports and activity programme around your hotel in Kaprun completes an unforgettable summer holiday.
---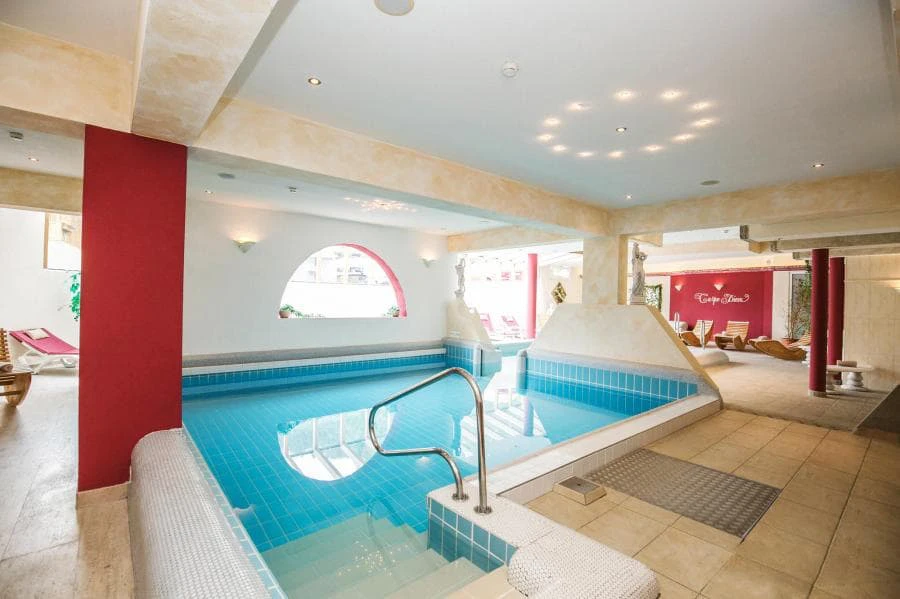 Trip to spa paradise
Feel beautiful inside and out at your 4-star hotel in Kaprun. Experience a relaxation and wellness programme tailored to your needs at the generously dimensioned spa area of your 4-star Verwöhnhotel. Kristall-Spa is our wellness oasis. Enjoy spa treatments in Kaprun in various saunas, steam baths, solariums and infrared saunas. Various types of massages harmonise body and mind, while the beauty & nails programme ensures your wellbeing from head to toe.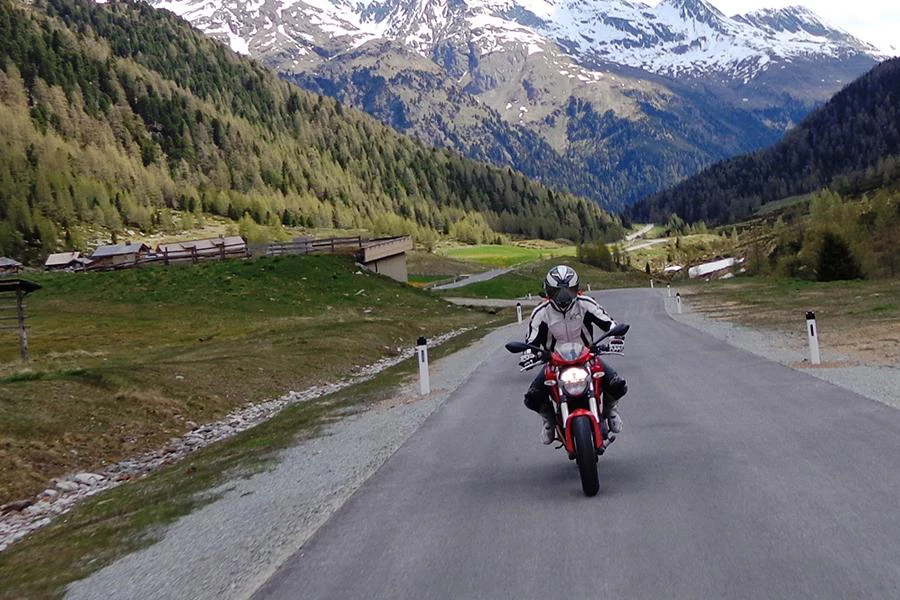 Holiday paradise for bikers
Vötter's Sportkristall, your hotel in Kaprun, joined the MOHO Bike Hotel community in 2008 and has been entertaining biking guests with a multifaceted programme ever since. Members of the bike-enthusiastic Vötter family and the hotel team help you with planning your routes and always have ideas for fascinating tours through the Zell am See-Kaprun region. Why not try one of the exclusive biker offers or visit the annual Sportkristall Mountain Weekend?
---
Treat yourself to an enthralling, diverse, action-packed, yet relaxed stay in paradisiacal nature with the best of tradition and modern life. Your holiday dreams come true at the 4-star Verwöhnhotel Vötter's Sportkristall, your hotel in Kaprun. We are looking forward to receiving your non-binding enquiry and gladly put together a holiday package tailored to your needs. You can also book your stay in the beautiful Zell am See-Kaprun region directly. The Vötter family and the Sportkristall team are looking forward to welcoming you soon in the heart of the Austrian Alps.
 
---
3K K-ONNECTION
Upon completion of the 3K K-onnection – the heart of a continuous link from the town center up to the Kitzsteinhorn – Kaprun's generational project will become a reality. The initial construction stage concluded with the opening of the new MK Maiskogelbahn and the multifunction Kaprun Center in December 2018. The 3K K-ONNECTION – Salzburg's very first tri-cable gondola system – will begin operating on 30 November 2019: Now boasting a direct link from the town center all the way up to the Kitzsteinhorn, as of winter 2019/20 Kaprun will be able to offer a ski-in-ski-out glacier experience, with snows that are 100% guaranteed, for the very first time. Not only will this superlative chain of lifts up to 3029 m above sea level bring whole new perspectives and opportunities to locals and guests, it will also strengthen Zell am See-Kaprun as a top tourism destination in the long term.