Red Bull Shred
We are very proud to welcome the Red Bull Shred Teams here with us ..
Here are the first impressions of the last days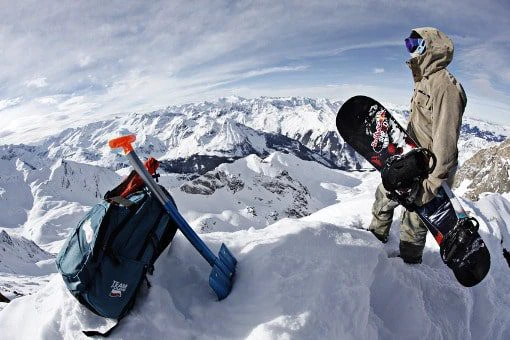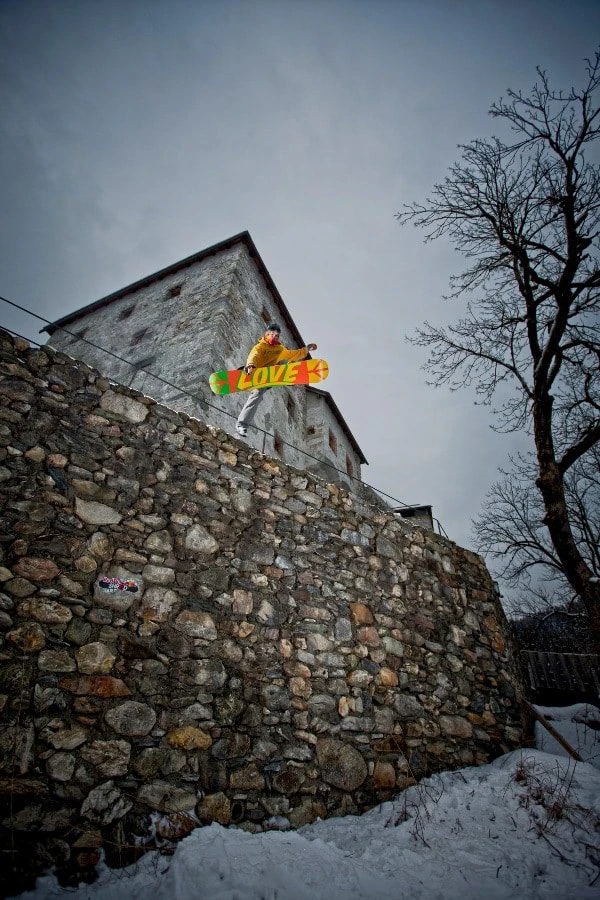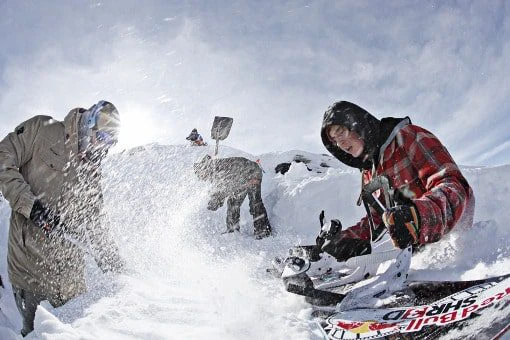 RED BULL SHR3D: The first round of the snowboard-3-county-battle is on!
Blue Bird, fresh Powder und untracked hills on the first day of the movie-battle 
January, 23
th
2013, Kaprun / Kitzsteinhorn, Austria 
Red Bull Shr3d: The Kitzsteinhorn in Kaprun welcomed the three crews from Austria, Slovenia and Poland with a bright blue bird, fresh powder and untracked hills on the first day of the snowboard-3-country-battle. Now the Teams have three days to fulfill the three missions backcountry, park and street and shoot the best 3-minute snowboardclip.
Highly motivated and with fresh snow in their bags, the three crews from Poland, Slovenia and Austria arrived at the Kitzsteinhorn to start the first round of the Red Bull Shr3d. For a little look behind the scenes, we asked the three teamcaptains Marc Swoboda (AUT), Marko Grilc (SLO), und Wojtek Pawlusiak (POL) how they want to shoot the best 3-minute snowboardclip till Friday. After a couple of warm-up runs in fresh powder together, we asked the teamleaders for an interview in the gondola. 
Which three words do you link to the Red Bull Shr3d?
Wojtek:Teamwork, fun und the connection of the riders.
Marko:  Three riders, creativity and damn good snowboarding.
Marc:    Slovenia, Poland, Austria; Park, Powder, Street; Love, Peace and Happiness.
Marko:  That was 3x3, you can't even count. How do you want to win? [laughs] 
The battle is on! Please give yourself Points for the three missions backcountry, park and street.
Wojtek:Street – 3 points, definitely my number 1. Park – 2 points and backcountry I'd give myself 1 point.
Marc:    For the backcountry I got to give myself a pat on the back and give myself a 3. There is nothing better as one of those first tracks as we just had. Street is also a 3 and Park – can I give myself another 3 or is that snotty? [laughs]
Marko:  Backcountry 0, park 0 and street even is a drawback, but I'm pretty big in chilling and give myself a 3 there. 
So that's how you want to trick the others. How hard was it for you to pick your teammembers
under all those really good videos that were sent in?
Marc:    I have seen about 15 videos and the riders in them were really good. Lots of names I've never heard before, but they had so cool clips. The decision was really hard.
Wojtek:It was 25 good clips I saw from Poland and I also had problems to decide. I did not want to take a rider that can do some crazy tricks and is a specialist in one terrain, I wanted riders with good basics in all three terrains.
Marko:  Hey, I also got some super good clips. Really good riders made a hard choice for me, but Jitja Kodric and Peter Poplogar are definitely the best choice. 
Did you meet your new teambuddies before?
Marc:    Alois Lindmoser is the little brother of a shred-buddy of mine and he is just a really funny young-gun that brims over with motivation. I didn't know Philip Toplitsch before, but his versatility impressed me a lot. In his clip he showed extremely technical tricks and had it all – rails, backcountry and park.
Marko:  Snowboarding-Slovenia is not really big, so everybody know everybody. Jitja and Peter are pretty sick allround-shredders. And because we will ride all terrains, I needed more than just a rail-machine or a kicker-killer. We definitely have the best style!
Wojtek:I know both of them for a couple years already. Kuba is only 15 years old, but he has so much potential and can make it really far one day. Michal still has to learn a bit in the backcountry, but he'll give us and our video a big buzz for the street-mission. And as I feel like a fish in the water on street-rails and as I love the backcountry, we should have a pretty good mix of talent. 
What do you expect from the next three days at the Red Bull Shr3d?
Wojtek:The most important for me is to have as much fun as possible and to find a good connection to my guys. If the teamwork works out, everything should be perfect.
Marko:  Weather and snow couldn't be any better, so I just want to shred as much as possible with my crew and bring lots of different things into the clip.
Marc:    I'm starting without any expectations. But as the first day just started with sick snow and the sun out, it can't get any better. Just my first powderline exceeded all expectations. 
What's in your bag of tricks?
Marko:  Oh, mine is so full, I can't even carry it!
Wojtek:Let's find some good spots first and then we talk about tricks. But we definitely won't do just a classic downrail. We gonna show fresh snowboarding. We go with the flow!
Marc:    Of course I'll show my two different triple-corks. [laughs] 
Did you make a plan for the 3-minute clip yet?
Marc:    We're still working on our secret plan.
Wojtek:Rockstars, naked people and backflips, isn't that what the crowd wants to see?
Marko:  We are shooting from the hip. Watch out! 
As the gondola arrived at the top, the collective shr3d got to an end and all three teams went – together with their own filmer and photographer – on the mission to find the most creative spots on the Kitzsteinhorn. Different powder-runs and cliffdrops were claimed pretty fast. But maybe the crews should've taken little countryflags of their own to mark their territory. As the Austrian crew with Marc Swoboda in the lead was sitting in the chairlift after a first successful shooting, they had to watch Wojtek Pawlusiak and his polish team as they were standing at the drop-in of the cornice the Austrians wanted to do next. "Damn, the polish guys saw it too", "Payback Time" and "oh, we got better eyes anyways and we'll find something better", you heard the Austrian team saying. While the team from Slovenia around Marko Grilc was hiding in the backcountry all day, Austria and Poland buried the hatchet and cruised together through the perfect shape park at the Kitzsteinhorn. Who got the best material, can be seen on Saturday, January 26
th
at the Red Bull Shr3d party at the Burg Kaprun when the three clips will be presented to the crowd.  
« Zurück
Kommentare
Kommentar hinzufügen
---
Wir vom Verwöhnhotel Vötters Sportkristall sind außerdem seit September 2008 stolzes Mitglied der MoHo - Motorrad Hotels und gehören zur Kategorie der MoHo 4-Helme.
Unsere wunderschöne Region Zell am See-Kaprun liegt inmitten des Salzburger Landes und ist ein idealer Ausgangspunkt für einmalige, unvergessliche Touren für alle Motorradfreunde aus dem In- und Ausland.