Crystal team
Our employees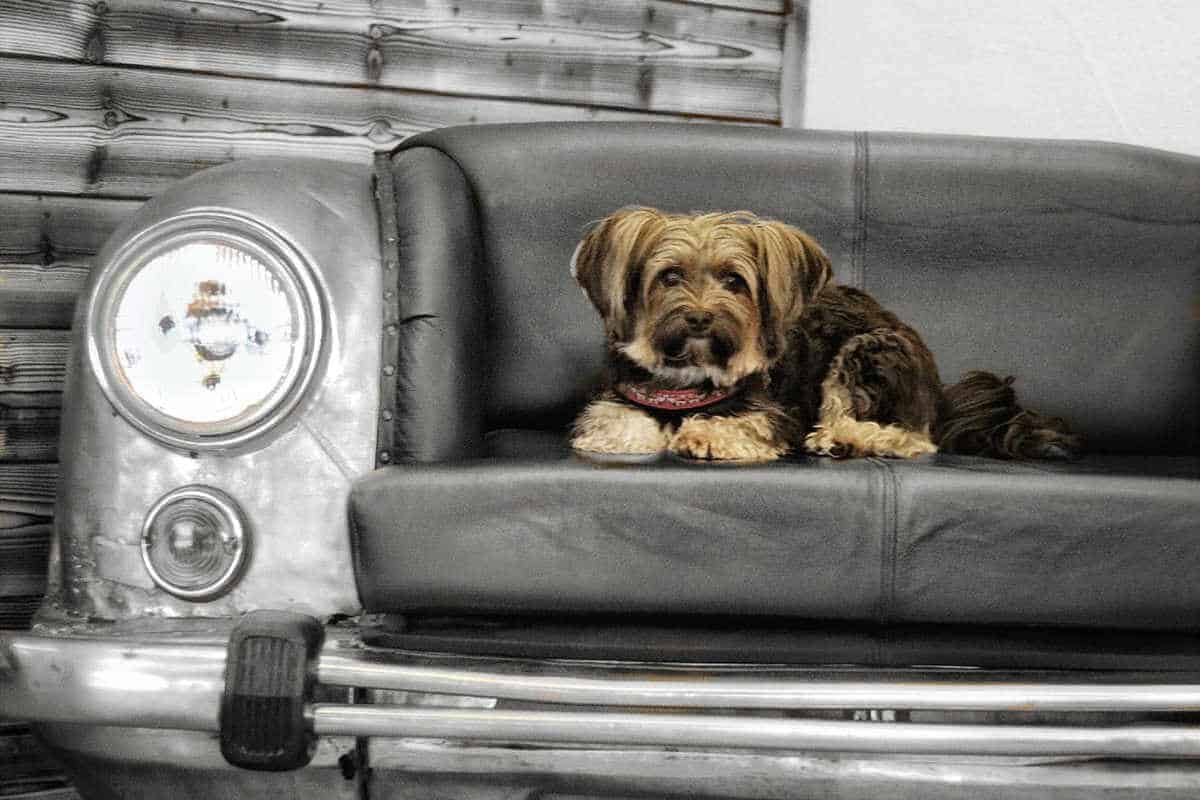 We would like to introduce you to our excellent team before your holiday starts, which will take care of you around your feel-good holiday in your cozy accommodation in Kaprun. Your hosts Karin and Rita are also looking forward to you! Our little Lilly has been part of the Crystal family for several years and is "an important supporting act" at the reception …
Reception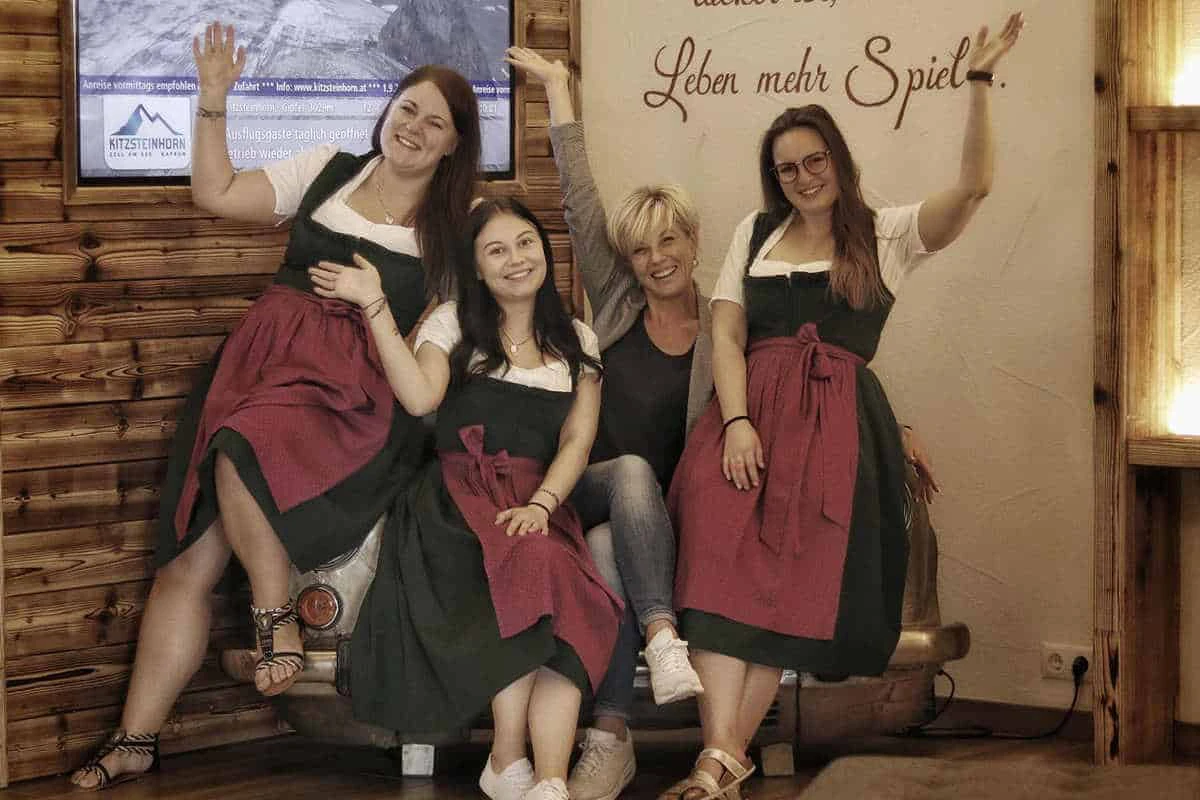 Arina, Nadja and Loreta from the reception are always looking after the well-being of our guests with a lot of fun and vigour. From 8.00 in the morning until 10.00 p.m., the ladies are happy to be there for you at the 4-star hotel in Kaprun.
For your individual concerns, such as ski passes, ski rental, ski school organization, or excursion tips, hiking routes and great motorcycle tours, you are in the best hands here.
Welcome!
Restaurant
Gernot has been with us for many years and our highly esteemed restaurant manager – he is a true wine expert and looks forward to advising and pampering you. Michael, our creative and young chef, is already a virtuoso at the stove in his young years. Creative and varied, he creates varied pampering menus for you together with Susi, Khalid and Harry.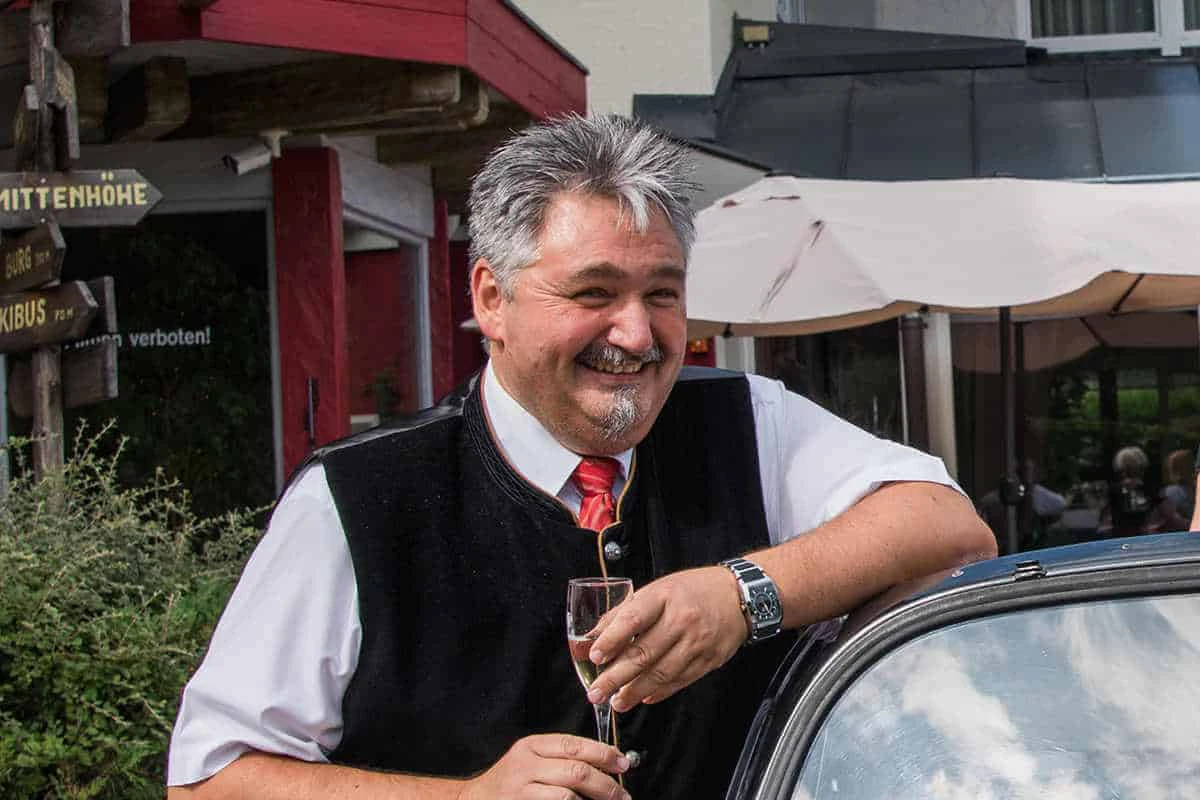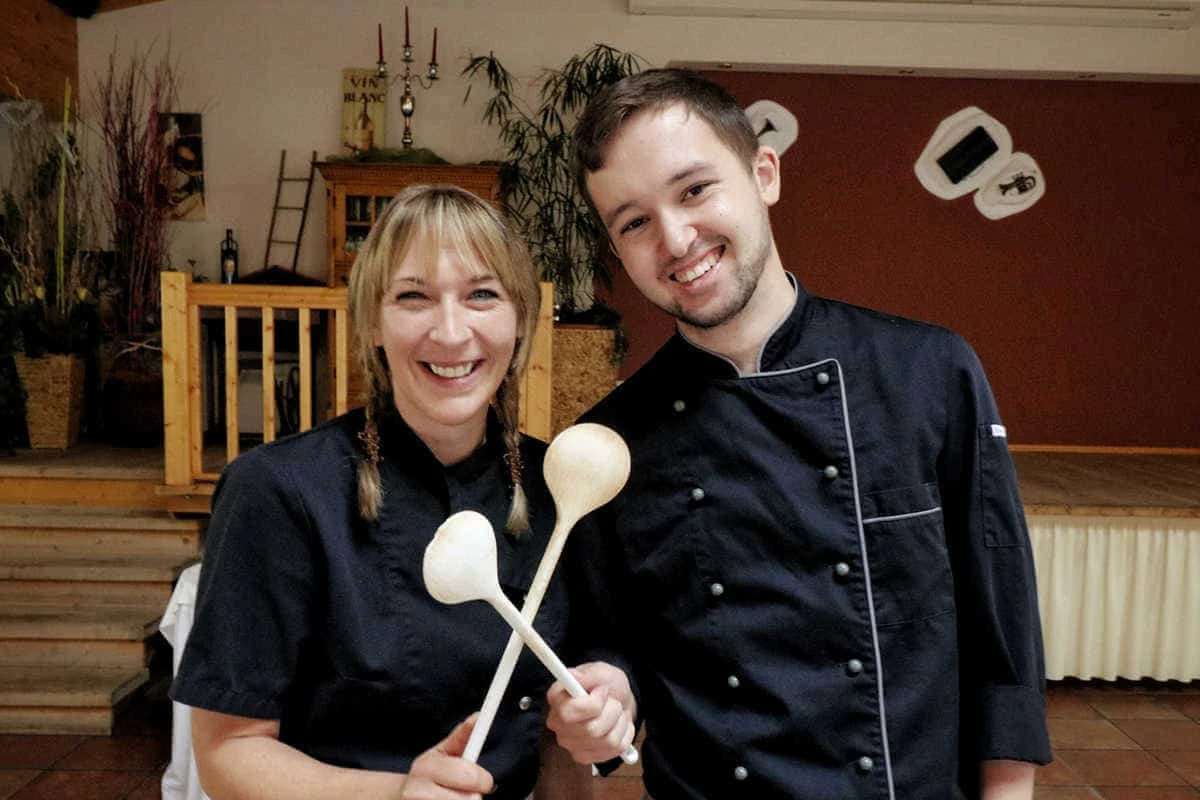 Service
Our good-humoured service staff Yan, Emily & Doreen, together with Getraud are looking forward to you. The day begins with a rich buffet breakfast with our always good-humoured Rosi. With a lot of momentum, she ensures an optimal start to the new holiday day and has not only a smile but also good holiday tips for our guests on holiday in Kaprun.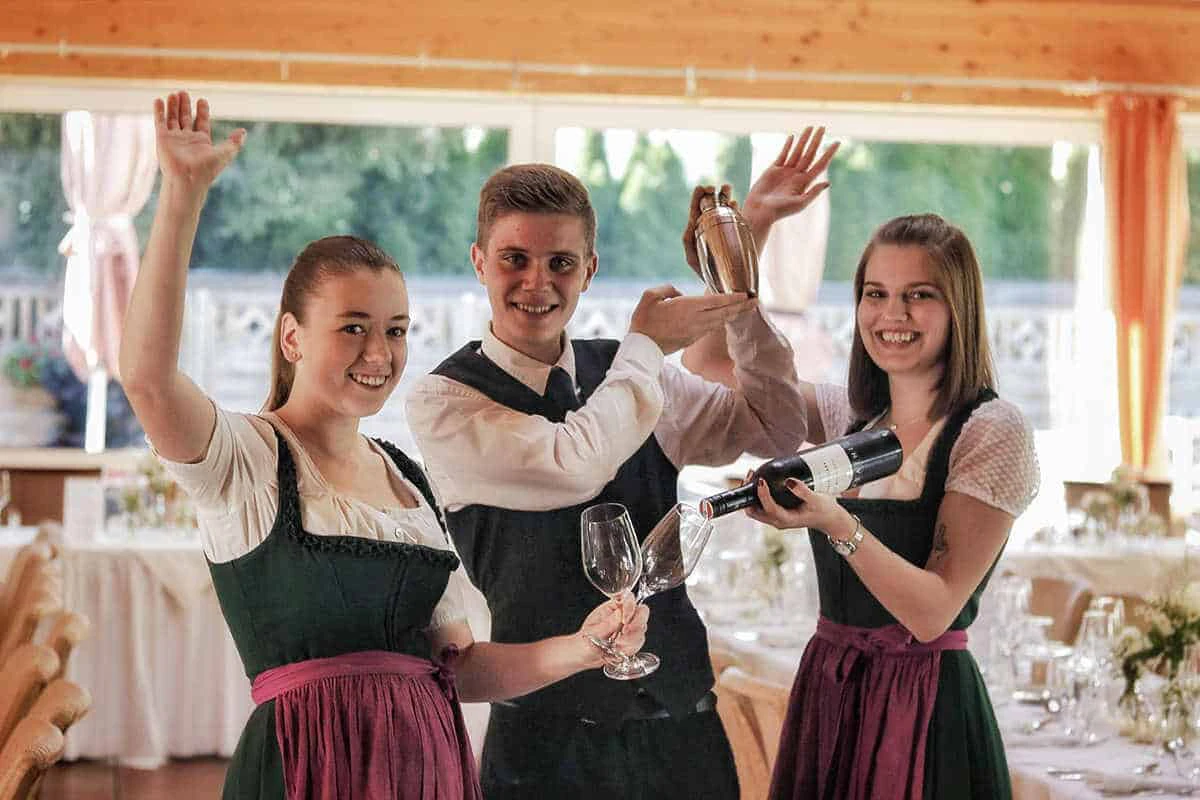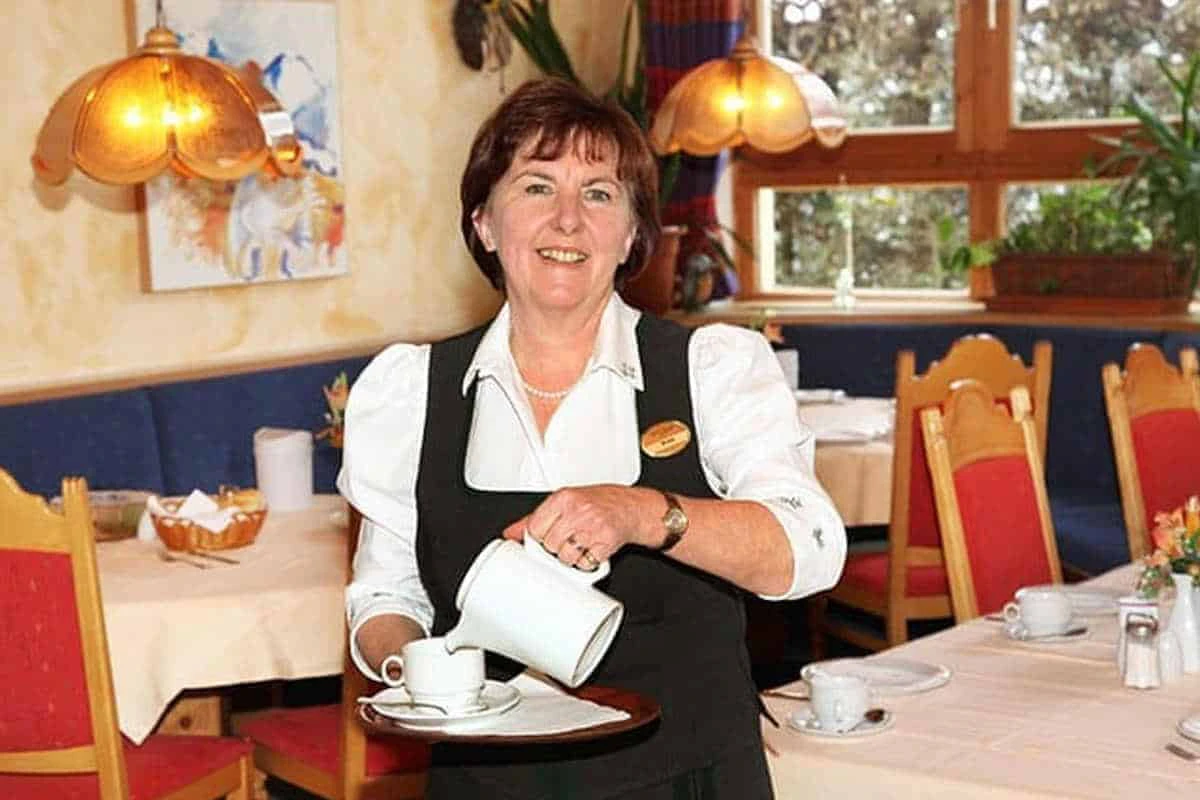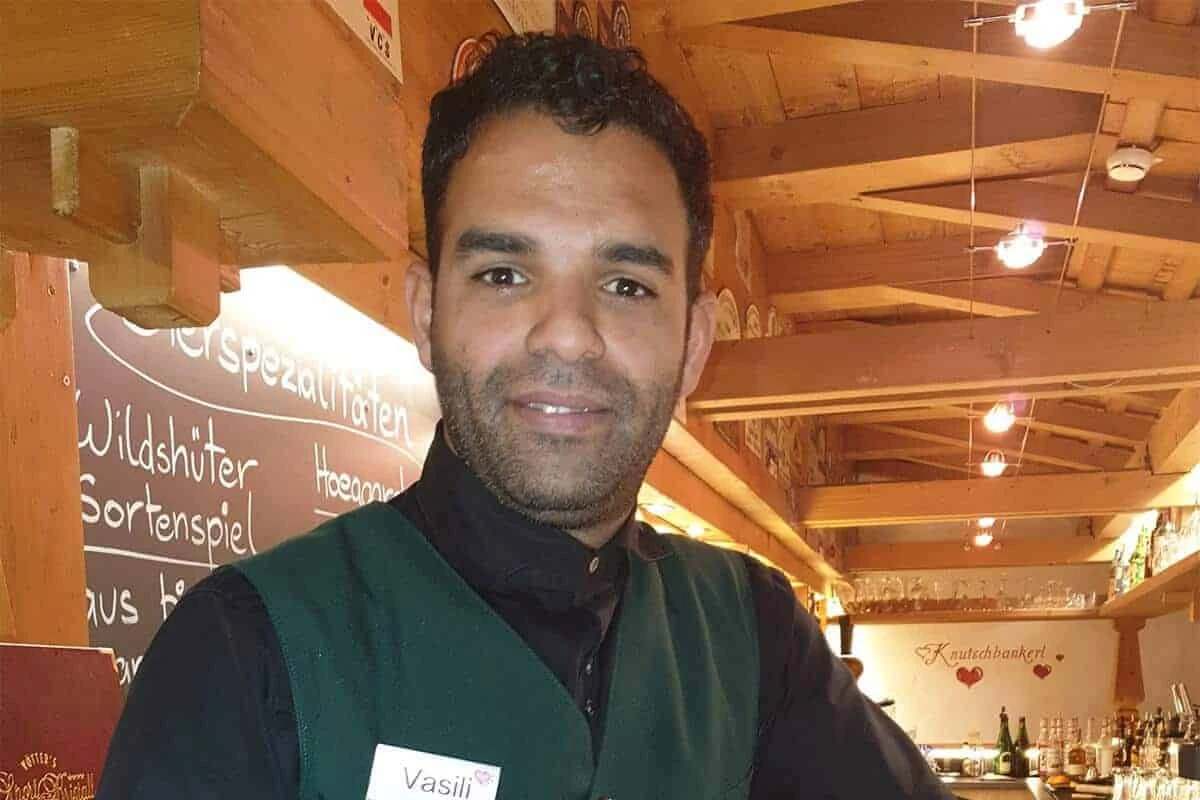 In the cosy fireplace bar
… Vasilie – or "Brownie" – is looking forward to your visit. A varied ski snack is available daily. Brownie likes to fulfill your drink wishes – he's a true professional when it comes to cocktail mixes; he created a great card for you. A "stopover" in our bar is an absolute must.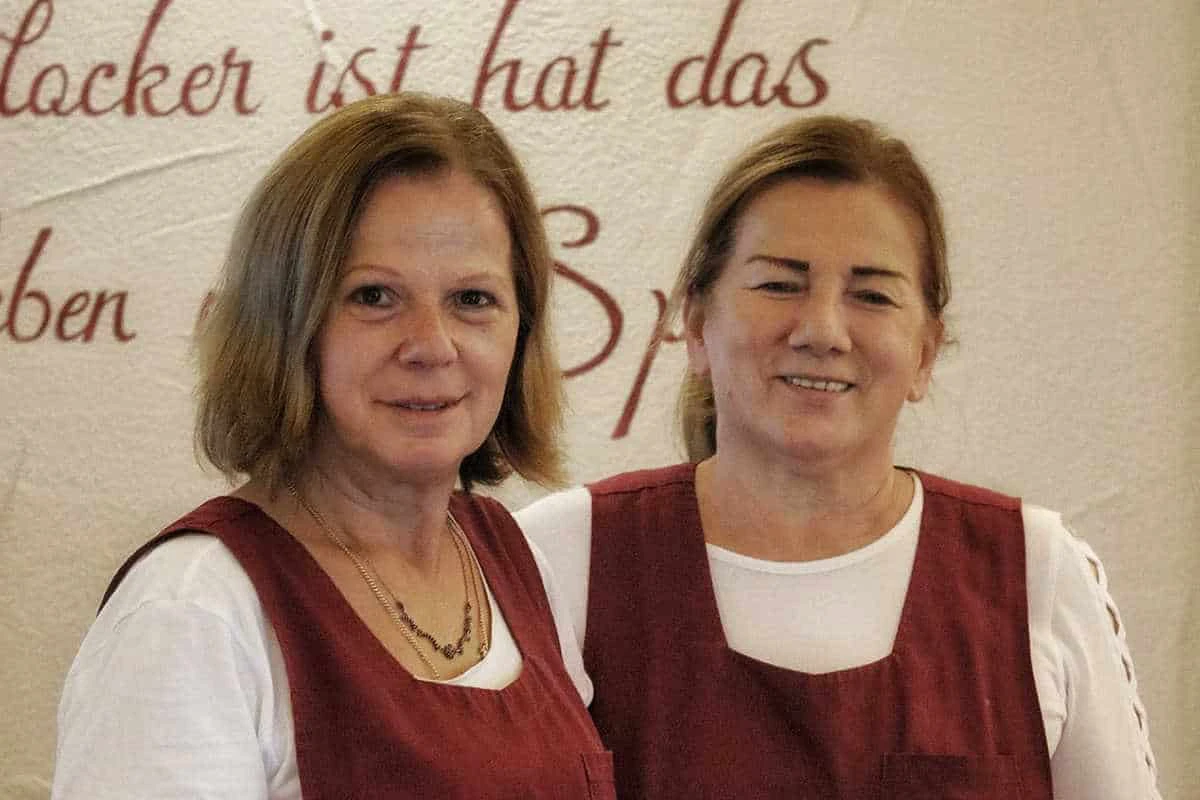 The "pearls" of our house
Lucia and Donka take care that everything flashes and shines beautifully with us, and our guests can feel completely at home in their rooms in Kaprun.
We lay mountains between
you and your everyday life.