Summer vacation in Kaprun
incl. Zell am See – Kaprun Card
There are no limits to your summer vacation in Kaprun. You live in absolute tranquility and yet you are close to the countless possibilities and offers of the vacation region Zell am See-Kaprun. As a guest at Vötter's Hotel, the Sommercard including mobility card is already included. This means numerous free admissions and services as well as many reduced summer activities in Kaprun and free use of public transport in the region. In addition, golf lovers look forward to the two excellent courses of the golf club Zell am See – Kaprun – Saalbach Hinterglemm, which is only a few kilometers away.
Welcome to the hiking & biking paradise
But your summer in Kaprun can do even more, because you live in the middle of one of the most diverse, varied regions of Salzburg province. Hikers and bikers love the wide valleys, lush alpine pastures and steep mountains. Between Maiskogel, Schmittenhöhe and Kitzsteinhorner Glacier you spend a gripping hiking vacation in Kaprun or an active biking vacation in Kaprun – if you wish even with motorized support! Request your non-binding offer today.
Excursion destinations
Glacier lifts
In no time at all on green alpine pastures, to freeride bike trails as well as at 3,029 m above sea level to the viewing platform TOP OF SALZBURG – the mountain railroads refine your summer vacation in Kaprun.
Schmittenhöhebahn
The active mountain Schmitten inspires young and old with its multifaceted offers and lots of fun. Take the mountain railroad to dreamlike experiences on the mountain and on the water.
MS Schmitten
Set sail? This also works perfectly in Zell am See-Kaprun. On a boat trip on Lake Zell you can literally drift.
Maiskogel
In the center of Kaprun, it's off to the family mountain: the Maiskogel invites you to share experiences and creates magical memories. Endless hiking trails, exciting mountain bike tours and cozy alpine huts accompany your excursions.
Zell stand baths
Your summer vacation in Kaprun will take you directly to the beach: The three outdoor pools at the Zeller See with heated pools and the crystal clear lake water invite you to one of the purest waters in Europe.
Zell indoor swimming pool
Even in bad weather you can swim and splash all your heart desires. The new, multifunctional indoor pool combines exuberant mood with emphatically personal atmosphere.
High mountain reservoirs
High above the valley rise true technical masterpieces. The high mountain reservoirs lie quietly above the clouds. A walk on the dam walls makes the inconceivable dimensions of this achievement tangible.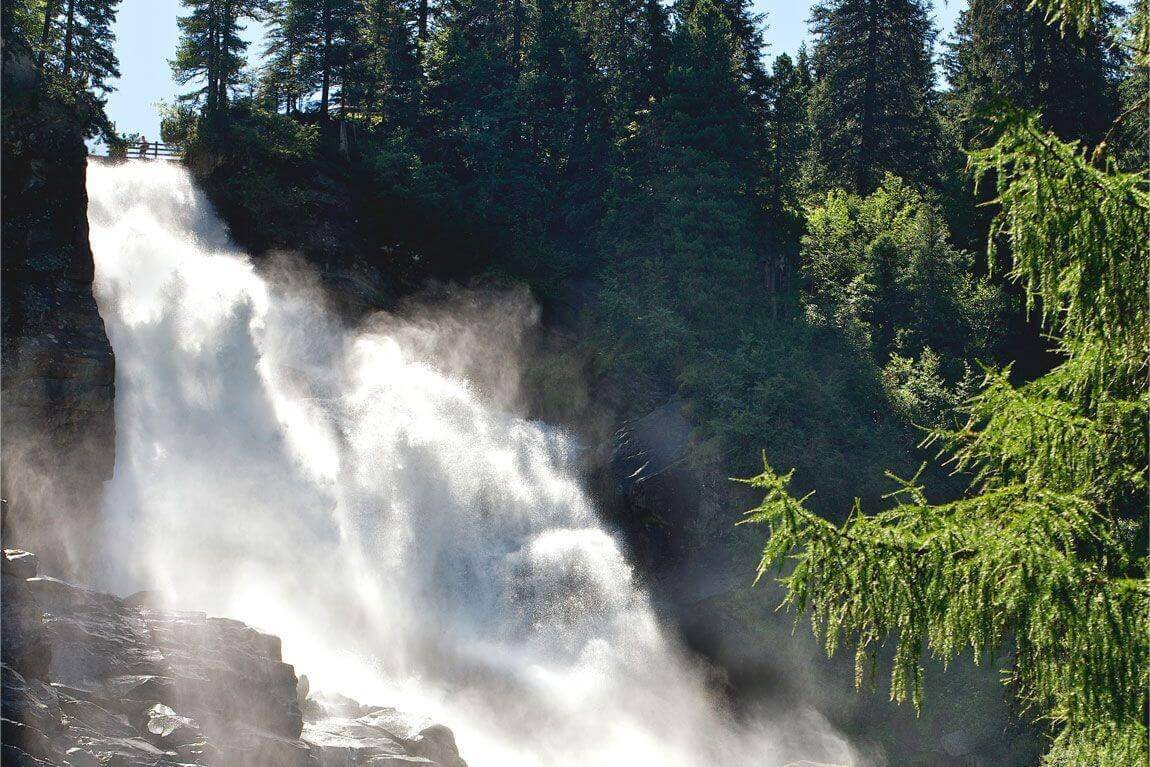 Krimml waterfalls
Europe's highest waterfalls with an impressive drop height of 380 m over three steps await you directly at the valley exit. This natural spectacle impresses and refreshes.
Sigmund Thun Gorge
Once the mighty glacial waters made their way through hard rocks. Today, the mighty Sigmund Thun Gorge builds up between Maiskogel and Bürgkogel.
Großglockner
Since the construction of the Grossglockner High Alpine Road, the rock giant is accessible to all. A ride on the panoramic road with numerous hiking and excursion opportunities will delight young and old.
Classic car museum
A visit to a museum during your summer vacation in Kaprun? Your Vötter's Hotel makes it possible: The hotel's own classic car museum is primarily concerned with exciting vehicles from the 50s and 70s.
Museum Kaprun
Once left to decay, the 400-year-old Steiner farmhouse has been renovated and converted into a museum. Here you will get an insight into the rural life of earlier days as well as into Kaprun's local history.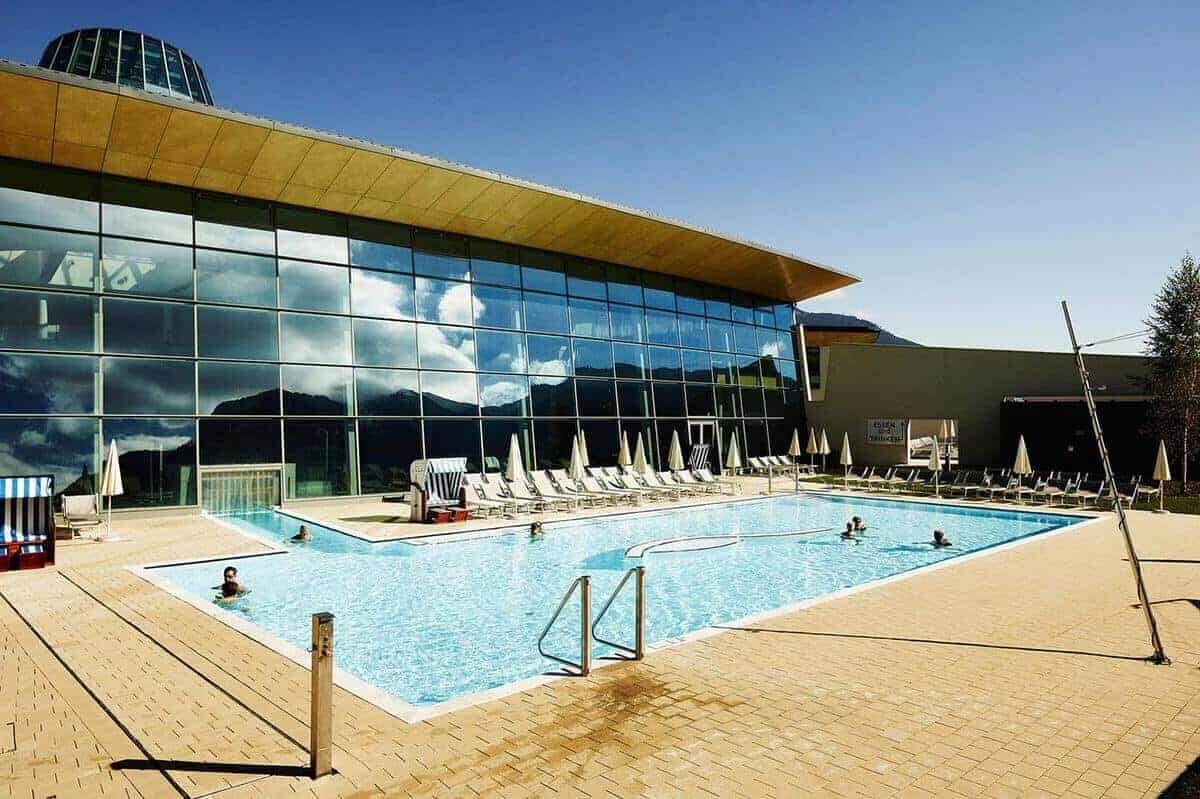 Tauern Spa
A little wellness always goes, even on a summer vacation in Kaprun. In the TAUERN SPA Kaprun, warm water provides soothing moments, pure happiness and purifying, deep relaxation.
Falken Air Tandem Paragliding
There are many ways to spend your summer vacation in Kaprun above the clouds. With paragliding you even float above the vacation region. You take off from the Schmittenhöhe and glide over the valley with a direct view of the mighty mountains of the Hohe Tauern National Park.
We put mountains between
you and your everyday life.