Motorbike trips to the Alps
Our MoHo expertise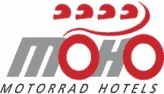 At our family-run motorbike hotel in Kaprun there's always someone from the family and the team at hand, consulting our guests personally and making all our motorbike trips to the Alps as pleasant as possible.
Our reception is manned every morning from 7 am. Our biking receptionist Anja, junior manager Karin or senior manager Helmuth – we all know what we're talking about and can recommend the best tips and tours for your motorbike trips to the Alps. We are happy to advise you and are looking forward to turning your bike stay with us into a real experience.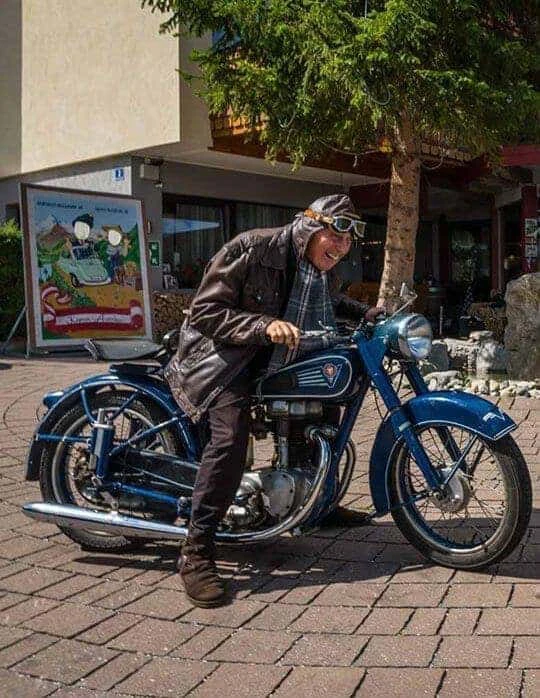 Helmut Vötter
The boss himself guarantees insider's tips and stunning tours. He's been collecting and restoring rare motorbikes and classic cars for over 30 years. That's why there's a classic car museum in the basement with over 150 exhibits from the 1950s to 1970s; Helmuth gladly takes our motorbiking friends on a tour of the halls, sharing many an interesting story. He also acts as a tour guide for the odd insider's tip here and there.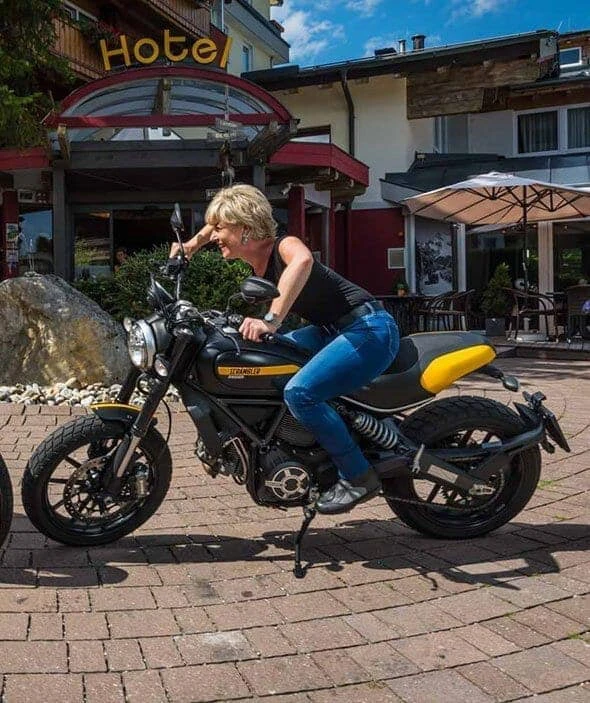 Karin Vötter
The daughter of the hotel got her motorbike licence as a late bloomer. She is already looking forward to the motorbiking season with lots of biking friends from here, there, and everywhere.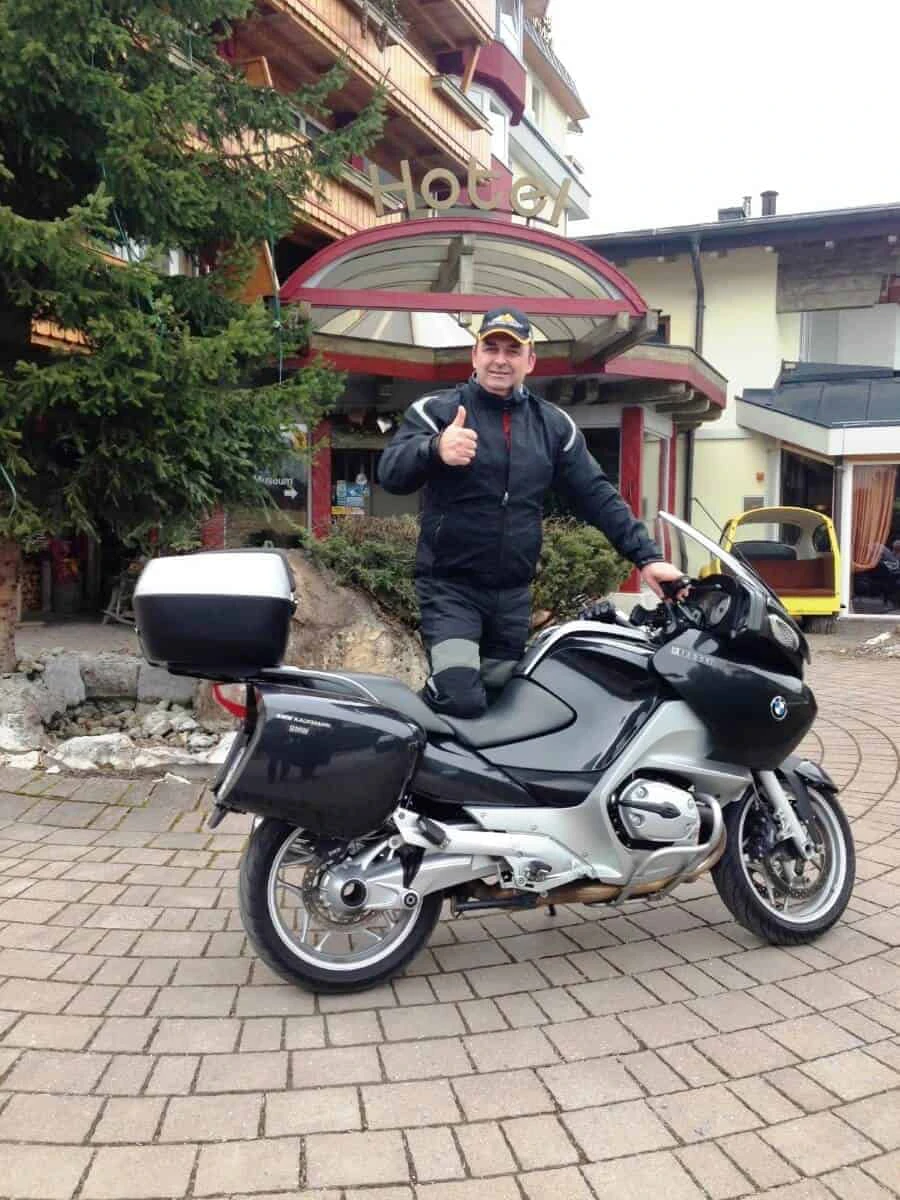 Günther Schmid
A friend of the house and an absolute motorbike enthusiast; his knowledge is beyond compare and, above all, he's an expert for extended motorbike tours: "I bike 17,000 kilometres a year, but one thing's clear for me. Our mountain roads are the best! I will show you the greatest tours." Günther can traditionally be found on the terrace (very much looking forward to the weekend tour) or at the biker's table on Friday nights. He is fully infected with the motorbiking virus and proof that pure bliss can be found on two wheels.
Motorbike rental for your holiday
Full assistance and organisation of your rental bike with our BMW rental partner Autohaus Unterberger-Kaufmann in Kaprun. We will gladly organise everything for you before your arrival.
We are looking forward to welcoming you soon for your motorbike holiday in the province of Salzburg. Send us a non-binding biking enquiry today!
We lay mountains between
you and your everyday life.