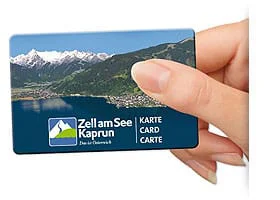 Zell am See Kaprun Summer Card
Let the happiness in!
A very special service
All inclusive!

The Zell am See Kaprun Card is here, and offers summer guests of the region a very special service: the Zell am See Kaprun Card has got what it takes. It opens up a whole load of opportunities for you: it serves as a dooropener to the type of activities you wish to participate in on holiday. Your stay is enriched by a fascinating facet. Action, fun and variety all with one unique card. The best thing about it? It is an all-inclusive deal!

You can find all advantages about your stay in Kaprun in the official Zell am See-Kaprun Card folder.
ZELL AM SEE-KAPRUN SUMMER CARD 2019
---
All infos about the Card on your smartphone, tablet and Apple Watch!
Enjoy your holiday with that little bit of extra. As a guest of our hotel you will get the Zell am See-Kaprun Summer Card on your arrival. It allows you to experience a unique and varied leisure program from the minute you arrive and throughout your stay in the region. You will find important information of our included attractions and bonus partners of the Zell am See-Kaprun Summer Card App. You do not need an Internet connection for most of the features.
Available on the App Store (iOS)

Available on Google Play (Android)
---
Bonus partners:
---
Schmittenhöhebahn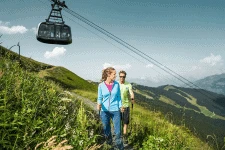 Sweeping upwards in unparalleled designer cabins created by Porsche Design, eyes agape, jewel-like Lake Zell always in view down below. This ascent is over much too quickly! But you get a sneaky feeling something big is about to happen.
---
Gletscherbahnen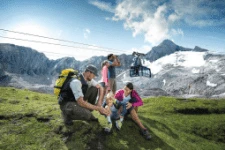 From leisurely hiking tours on green alpine pastures at the Maiskogel, high alpine tours and freeride bike trails to the TOP OF SALZBURG viewing platform in 3,029 metres above sea level.
---
MS Schmitten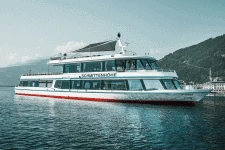 You are planning a short break or a holiday in Zell am See and are interested in a boat tour on Lake Zell? In the following you will find all useful information about the offered boat trips.
---
Maiskogel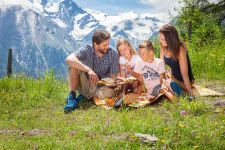 The Maiskogel family mountain, directly in the centre of Kaprun, beckons with hiking trails across lush green alpine meadows and mountain bike tours. Cosy alpine huts invite to a rest with a Jause of local products – stunning view included.
---
Zeller Standbäder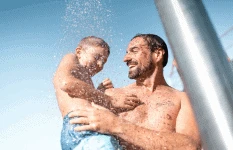 Swimming in one of the purest bathing lakes in Europe with drinking water quality. In each of our 3 beach baths Zell am See, Thumersbach and Seespitz you will find a heated swimming pool.
---
Zeller Hallenbad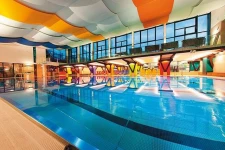 The new bathroom presents itself as a state-of-the-art, multifunctional sports and leisure pool, which additionally scores with a decidedly personal atmosphere among its guests.
---
High mountain reservoirs in Kaprun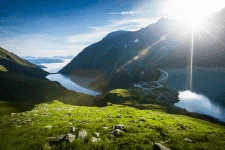 The individual reservoirs are situated like fjords in the Austrian high mountain regions. These are technological masterpieces that have countered the challenges involved in building the dams and not only supply power, but also offer touristic highlights.
---
Krimmler waterfalls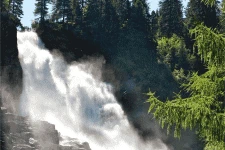 The particularly impressive location at the entrance to the valley, the vast volumes of water and an extraordinary waterfall height of 380m over three stages make the Krimml Waterfalls an impressive natural spectacle.
---
Sigmund Thun Klamm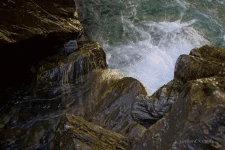 In the late Ice Age, about 14.000 years ago, the Kaprun Valley was covered by a powerful glacier. As it flowed slowly down the valley, the glacier carved away the hard limestone, slate and mica cliffs of the Maiskogel and Bürgkogel.
---
Vorderkaserklamm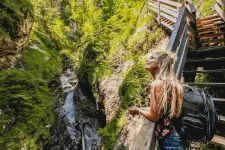 At the end of the ice age, when the glacier ice had melted off, nature had come up with something particularly impressive. About 12 to 14,000 years ago, the scientists dated the birth of the Vorderkaserklamm.
---
Saisenbergklamm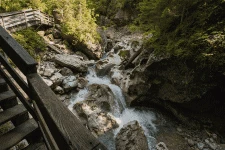 In 1831, the Seisenberg Gorge was made accessible to visitors. You can go back again by the Seisenbergklamm and the same path.
---
Kitzlochklamm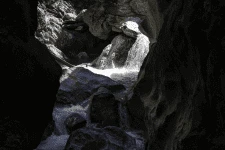 Kitzlochklamm is one of the most beautiful and impressive gorges in our Alpine region. This unique natural wonder with its numerous bays, towering craggy cliffs, an impressive hermitage and a spectacular bridge.
---
Bergbaumuseum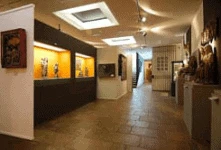 On behalf of the community of Leogang, the research work of Dr. med. Alois Schwaiger has been published on the local history of Leogang in numerous publications.
---
Großglockner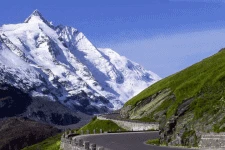 Go on brief walks or extended hikes along the Grossglockner High Alpine Road. Exhibitions and museums, information points and natural trails await discovery.
---
Wildlife Park Ferleiten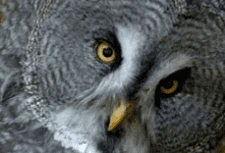 The National Park "Hohe Tauern" is home to over 10,000 species of mammals, birds, fish, reptiles and invertebrates. The animals we house here are just the tip of the iceberg!
---
Oldtimermuseum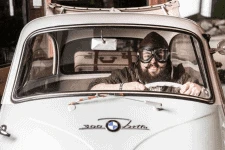 In the museum, the vehicles of the little man of the 50s to 70s and older are exhibited. The collection includes a variety of models - from a BMW Isetta to the Messerschmitt cabin scooter.
---
National Park Center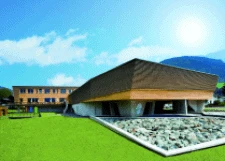 The new "360 ° National Park World" offers a unique natural and summit experience. A world novelty will be shown: a breathtaking panoramic film of the summit world of the Hohe Tauern.
---
Vogtturm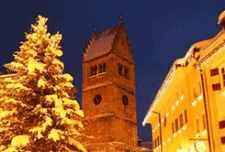 In the "Vogt- or Kastnerturm" - located in the center of Zell am See - more than 1000 years ago, the Heimatmuseum Zell am See is housed on four floors.
---
Museum Saalfelden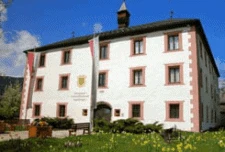 The museum is open January, February, May, October, December: Thursday to Sunday from 11:00 to 17:00. June, July, August & September open from Tuesday to Sunday from 11am to 5pm. Closed in March, April and in November.
---
Mine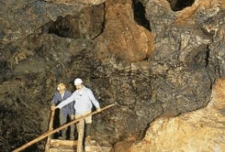 Our show mine, opened in 1989, is a very family-friendly destination in the region of Leogang-Saalfelden in Pinzgau, Salzburger Land. The mine can also be visited in bad weather and is accessible by bus.
---
Kaprun Museum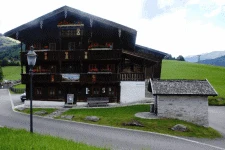 The farmhouse "Steinerbauer" is in its core up to 400 years old. It wasn't used for several years until Kaprun municipal council bought the building and listed it as a site of historical interest.
---
Nostalgic train rides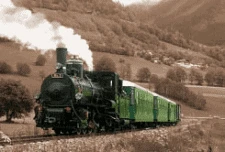 The local Pinzgau train has been around since 1898 and is not only a special attraction for narrow track railway fans. Enjoy a romantic trip through the wonderful Upper Pinzgau landscape on our nostalgia trains.
---
Mühlauersäge Fusch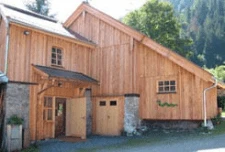 More than 100 years ago, Martin Mühlauer built a sawmill operated by hydropower on this site, which was taken over in 1905 by his son Josef Mühlauer.
---
Tauern Spa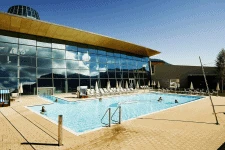 Ready for an adventure? The TAUERN SPA is a luxurious spa resort and hotel situated in some of the most spectacular scenery anywhere in the Alps.
---
Wir vom Verwöhnhotel Vötters Sportkristall sind außerdem seit September 2008 stolzes Mitglied der MoHo - Motorrad Hotels und gehören zur Kategorie der MoHo 4-Helme.
Unsere wunderschöne Region Zell am See-Kaprun liegt inmitten des Salzburger Landes und ist ein idealer Ausgangspunkt für einmalige, unvergessliche Touren für alle Motorradfreunde aus dem In- und Ausland.